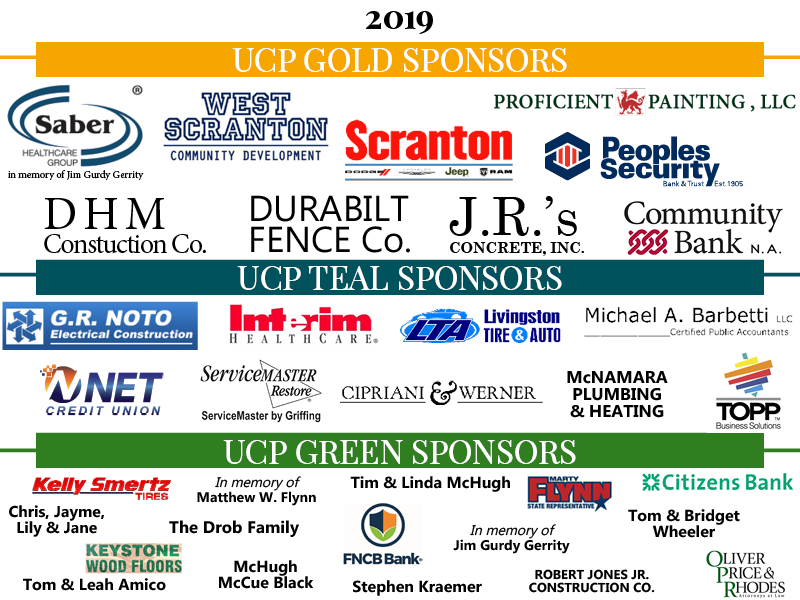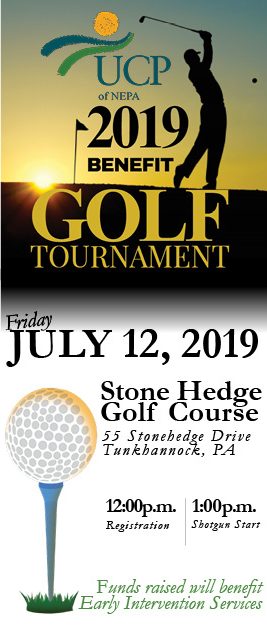 Join us on Friday, July 12, 2019 at Stone Hedge Golf Course in
Tunkhannock, PA at 1:00p.m. for our benefit golf tournament.
The captain & crew format tournament will begin at
1:00p.m. with a shotgun start.
Registration opens at 12p.m., noon.
The cost is $95 per golfer. This fee includes:
-one, 18-round of golf
-golf cart
-cookout lunch, beverage
-dinner
Sponsorship Opportunities
There are three ways to support our tournament.

Proceeds
All proceeds for the 2019 Benefit Golf  Tournament will support UCP of NEPA's Early Intervention Program. This program provides therapy and educational services for children with special needs up to three years of age.