UCP BELIEVERS
$1,000 - $2,499
UCP BUILDERS
$2,500 - $4,999
UCP GREEN CIRCLE
$5,000 - $9,999
UCP TEAL CIRCLE
$10,000 - $14,999
UCP GOLD CIRCLE
$15,000 - $19,999
UCP PATH FINDERS
$20,000 - $49,999
UCP BOUNDARY BREAKERS
$50,000 - $74,000
UCP VISIONARIES
$75,000 - $100,000
We need your help building up!
Due to severe flooding, UCP of NEPA has lost numerous special, adaptive toys at the Children's Center in Clarks Summit. The lost has been tremendous. This means we need to build a new, raised Children's Center – we need to build up!
Our Children's Center houses Early Intervention Services, for children birth to three, and Lekotek, a unique learning and resource center and toy lending library serving children with special needs from birth to 12 years of age and their families. Compuplay, a program that provides computer classes and services to children with special needs and their families, is also housed in the Children's Center. Program equipment for these three programs have all been affected by severe flooding.
Did you know we are the only remaining Lekotek provider in Pennsylvania? We provide specialized Lekotek and Compuplay services that no other organization does in the entire state of PA!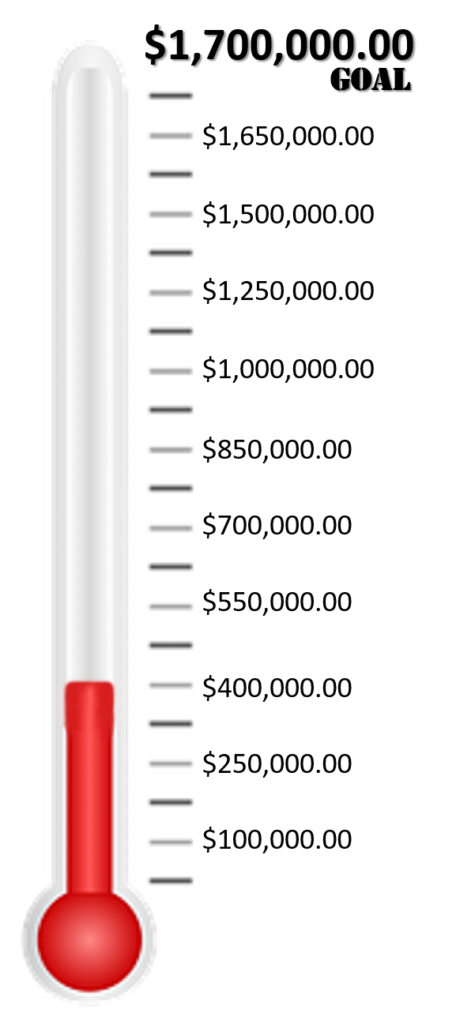 The Children's Center was built below the water table.
Heavy rains and flooding have caused the basement and lower level to become submerged under water. Flooding has also reached the main floor. We have lost so much including
adaptive toys
specialize play sets
computer and software
furniture
furnace
water heater
We estimate total damages of about a quarter of a million dollars over the years. This is projected to continue to increase. The situation is now at a CRITICAL LEVEL.
---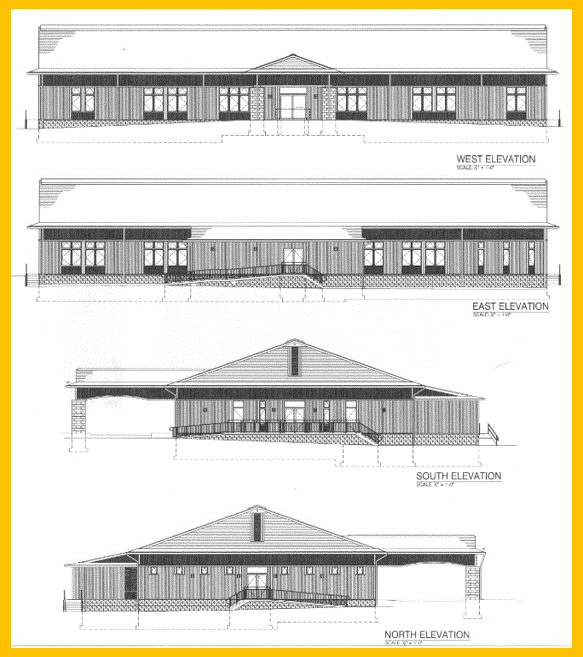 Plans to replace the current Children's Center have been in the works for some time.  As you can see, we have started fundraising but we have a long way to go to our goal.
The current facility will be torn down, with the new structure being built in its footprint, but raised well above the water table.
Plans are already in place to house both the agency programs – Early Intervention, Lekotek and Compuplay - as well as the other community service providers who occupy the existing building in temporary locations during construction.
While we have secured $400,000 through grants and other donations toward the total $1.7 million cost of the project, we still need your help building up our funds to build our building! 
Be a part of something special and unique to Northeastern Pennsylvania!
To make a contribution to the BUILDING UP CAPITAL CAMPAIGN, please send your check to:
UCP of NEPA
CAPITAL CAMPAIGN
425 Wyoming Avenue
Scranton, PA 18503