Here you will find all event and fundraising information for UCP of NEPA. If you can't find what you are looking for, please contact Rae Baldino at (570) 589-7414 or r.baldino@ucpnepa.org. She'll be happy to help you in any way she can. 
---
Thursday, March 25
National Cerebral Palsy Awareness Day
Honoring the 17 million individuals and their families affected by CP
Dress in green
Decorate in green (leave up your St. Patty's Day decor a little longer)
Cost: $0
Hashtag: #GoGreenforUCPNEPA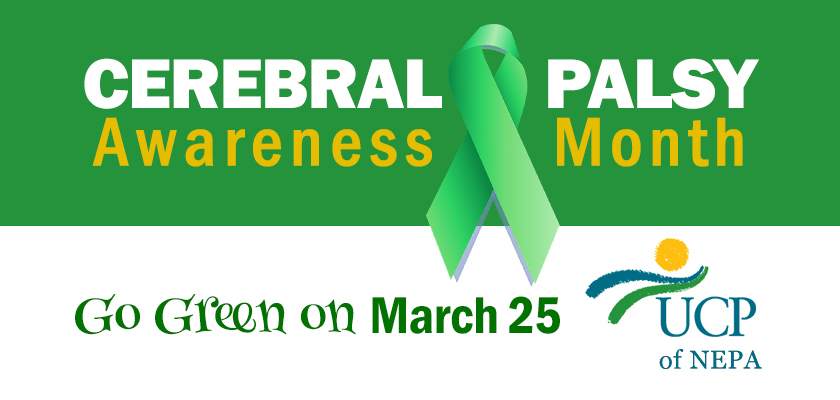 We would like to thank those who have supported our annual golf tournament in the past.
In light of COVID-19, in the best interest of the health and safety of our consumers, staff, supporters and community, we will not be holding our annual golf tournament this year.
We will be back in 2021 and look forward to seeing you on the greens!
If you would still like to make a donation to UCP of NEPA, please contact Rae Baldino at (570) 347-3357, x33 or r.baldino@ucpnepa.org.