In an effort to continue to provide a safe environment for those individuals we serve, we are restricting off site and home visits during green phase. As we evaluate the effects of the reopening in the green phase, we will be amending all of our policies related to the COVID-19 Pandemic.
Responding to COVID-19 | Residential Visitation Policies
Visits can be held in the home on a limited basis. Visits need to be scheduled three days in advance. Please contact the Residential Director Karen Himchak at 570-347-3357 ext. 30 to schedule your visit  (3 days in advance). We are asking that visits occur between 10:00 am- 7:00 pm


Responding to COVID-19 | Community Participation Supports Procedures
In addition to having your temperature taken and answering questions related to COVID-19 we will also be asking if anyone has traveled to any of the States that require quarantine for 14 days. If the answer to any of the questions is yes, we will not be able to provide CPS.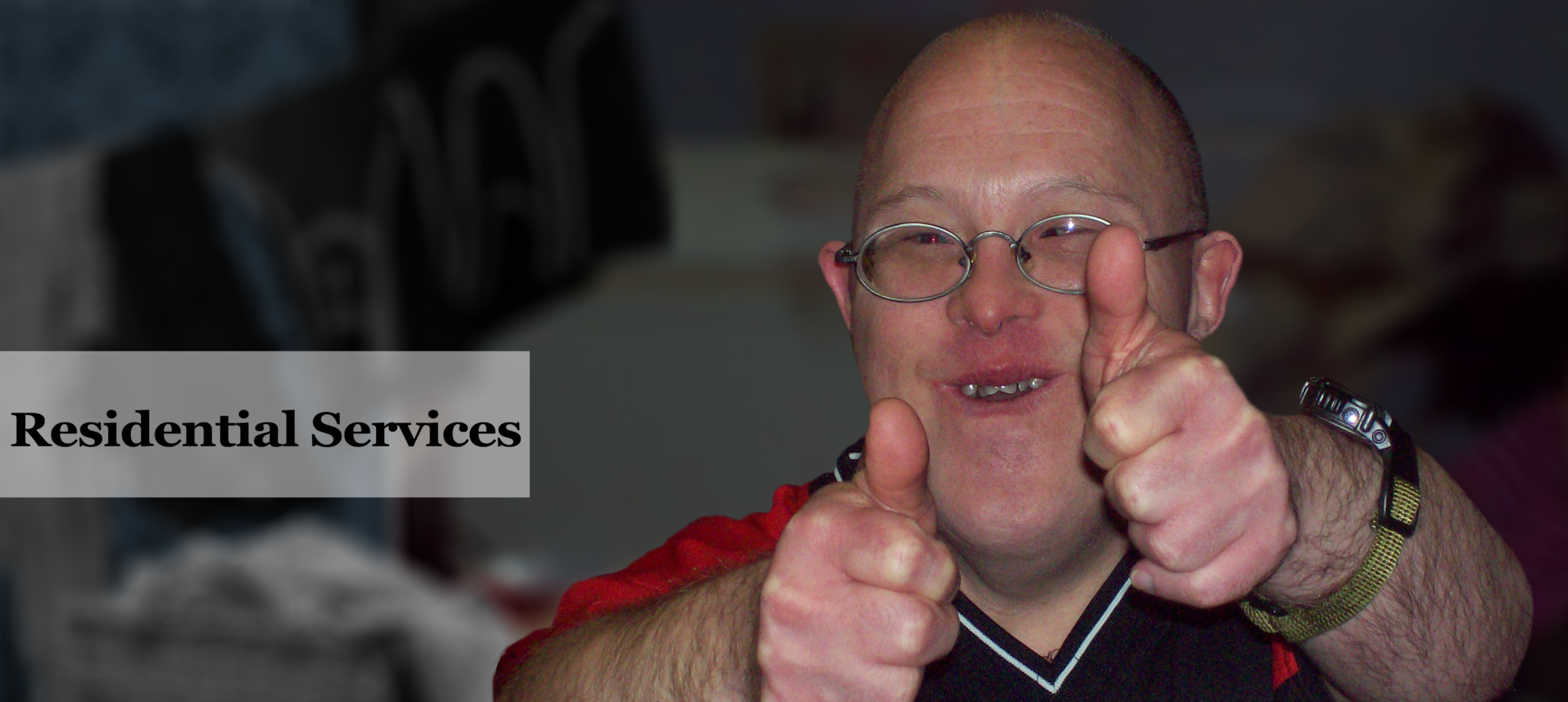 When UCP of NEPA was founded, traditional wisdom held that individuals with disabilities needed specialized activities and care which could only be provided in an institutional setting. Today, we know that, like everyone, persons with disabilities thrive in an integrated community setting where opportunities and experiences are varied.
UCP of NEPA provides two distinct levels of assistance for adults with disabilities to live in the community- community living arrangements and supported independent living program.
Community Living Arrangements
Currently, we have seven homes in which several persons with developmental disabilities live together in a semi-independent, 24-hour, supervised setting in the community.
Each person has a role in developing his or her own Individual plan along with a family member or advocate, supports coordinator and agency team member.
Each plan outlines their overall goals and specific activities to meet those goals for the coming year. The plan also ensures that the following services are made available:
medical
educational
vocational
recreational
Most work during the day or participate in center-based programs, enjoying recreational activities of their own choosing in their leisure time. Transportation is provided for them to take part in these activities.
Each person is encouraged to share in personal care and housekeeping responsibilities as much as he or she can.
The goal of the community living arrangements is to provide the adults with opportunities for increased independence and community participation which enhances their quality of life.

Supported Independent
Living Program
For individuals with disabilities who want to take the next step toward independence and live on their own, UCP of NEPA offers this support service.
Adults are chosen for this program based on their interest in living on their own and their ability to do so as determined by the individual, his or her family, supports coordinator and agency team.
Our team can assist the individual in finding accessible housing and obtaining needed adaptations. A supported living coach then works with the individual on a part-time basis, providing assistance and training such as
self-care
daily household tasks
budgeting
paying bills
general home management
Several of the individuals being served through this program previously resided in institutional settings, moved on to community living arrangements and are now enjoying a greater level of independence than ever before.
MANAGEMENT TEAM
Karen Himchak
Director of Residential Services
Phone: (570) 347-3357, ext.30
Email: k.himchak@ucpnepa.org
Fax: (570) 341-5308