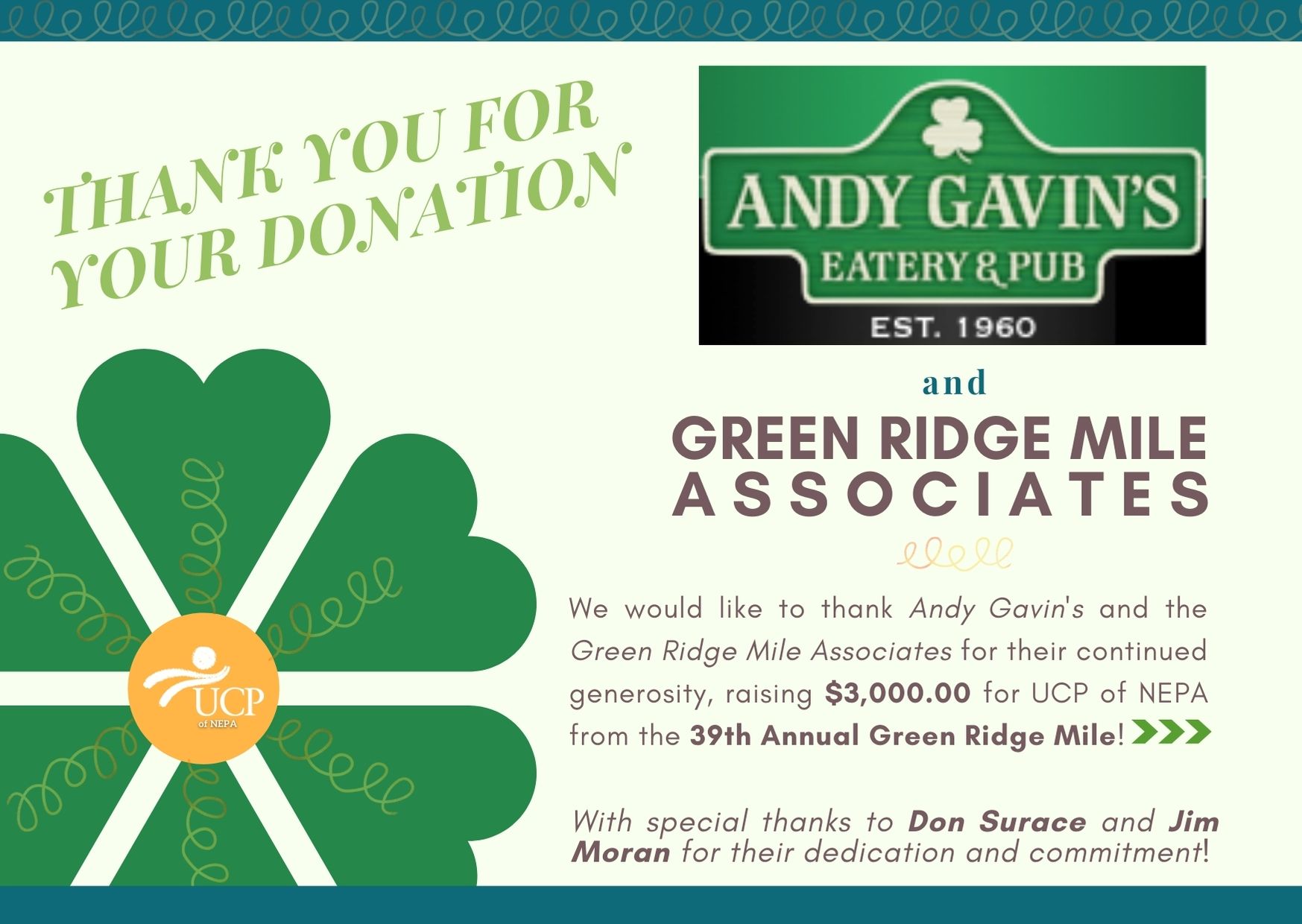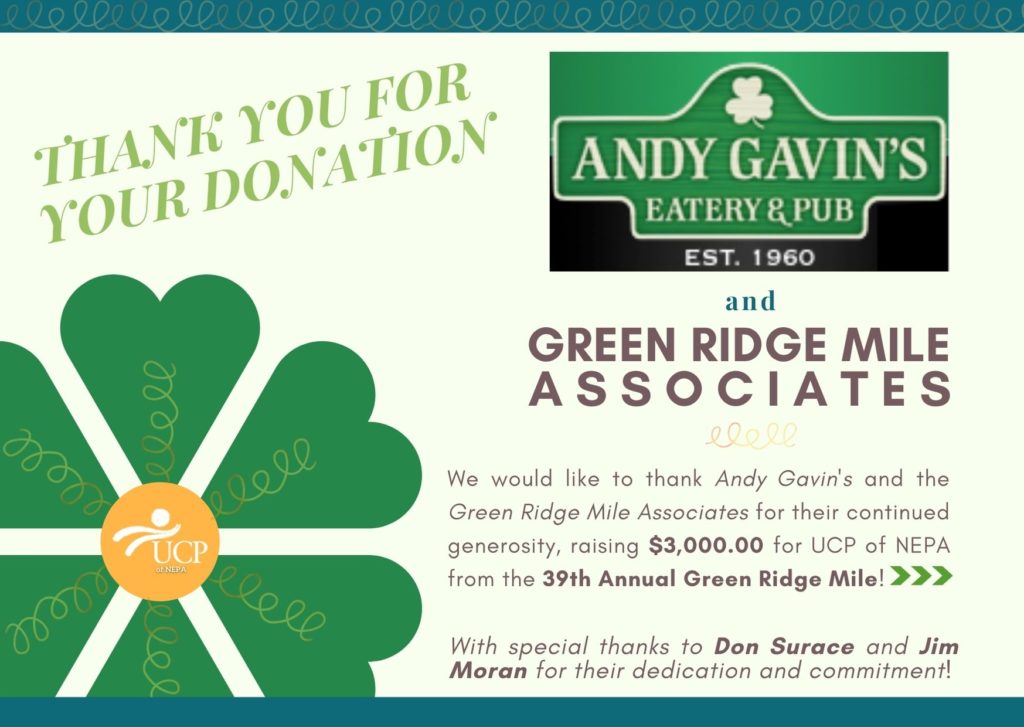 We would like to give a huge thank you to Andy Gavin's and the Green Ridge Mile Associates for raising $3,000.00 in this year's 39th Annual Andy Gavin's Green Ridge Mile.
This year, to comply with health and safety guidelines, the Green Ridge Mile was held virtually and times kept by Scranton Running Co.
We are very grateful for the dedication shown to UCP of NEPA. We would like to especially thank Don Surace, owner of Andy Gavin's, and Jim Moran, Green Ridge Mile coordinator, for their dedication and commitment.
"With everything that restaurants have struggled with through this pandemic, Don, Jim and everyone at Andy Gavin's still found the time and energy to support UCP! We are so grateful," said CEO Sarah Drob.
Be sure to Stop by Andy Gavin's located at 1392 N. Washington Ave in Scranton or click here to follow them on Facebook.