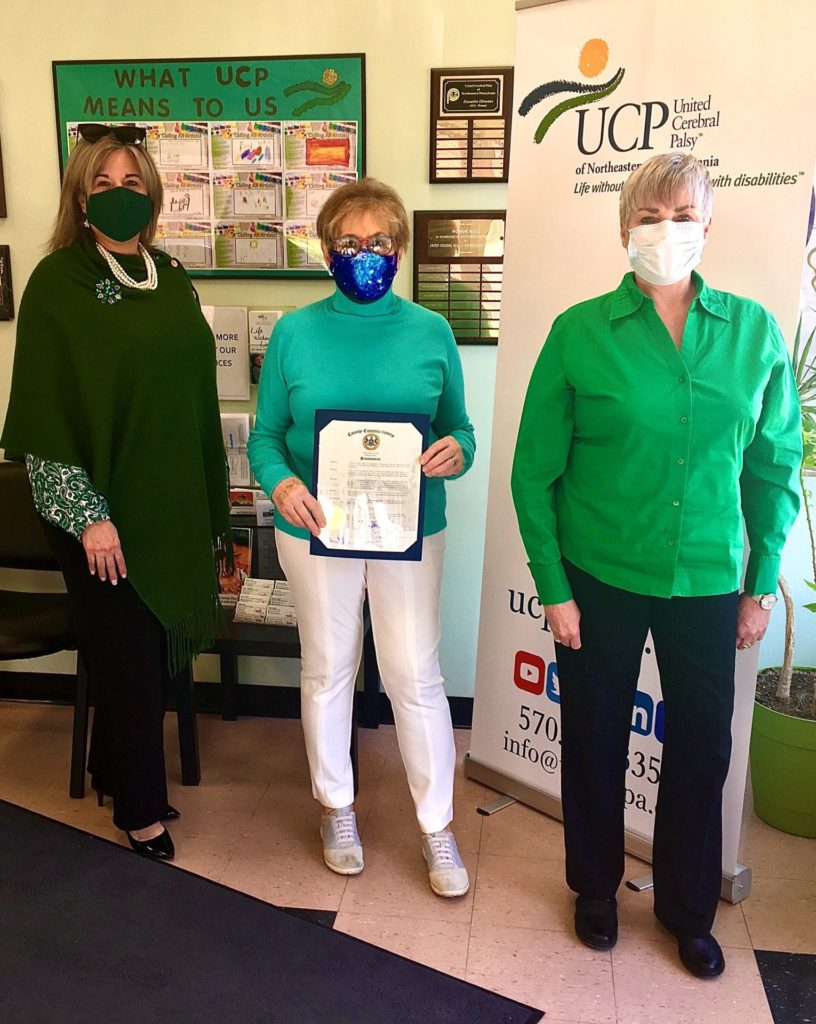 March is both National Cerebral Palsy and Developmental Disabilities Awareness Month with Cerebral Palsy Awareness Day being observed on Thursday, March 25. Lackawanna County Commissioners' issued an official proclamation declaring March 25 as Cerebral Palsy Awareness Day, to coincide with UCP of NEPA's GO GREEN Campaign to help raise awareness.
United Cerebral Palsy of Northeastern Pennsylvania was founded by families of those individuals with cerebral palsy, and over the years it has grown to support individuals with all different types of disabilities, including cerebral palsy. We increase awareness of those individuals with cerebral palsy and developmental disabilities by wearing the color green on March 25.
Participating is free and simple. Dress in green, take a photo and post it to UCP of NEPA's social media channels, tagging #UCPNEPA #GOGREEN. Community support is imperative to the success of this event to help raise awareness of cerebral palsy and developmental disabilities. It's up to each of us to do our part and support each other in our local community. This is a perfect way for schools, businesses, community organizations, health providers, sports teams, etc. to show our support.
UCP of NEPA's mission is to provide opportunities and resources to children and adults with intellectual, developmental, and physical disabilities as they build and lead their lives in the community. We do this by providing advocacy, home and community supports, and education. While the service area of each program differs, we help individuals with disabilities in Lackawanna, Susquehanna, Wayne, Wyoming, Pike, Bradford, Monroe, Sullivan, and Luzerne Counties. For over 67 years, we have remained committed to providing quality services that make a positive difference in the lives of persons with disabilities.
Photo: Pictured holding the proclamation are UCP of board of director member and Go Green ambassador Barbara Partyka (left) and board president Marilyn Vitali (middle) with UCP CEO Sarah Drob.