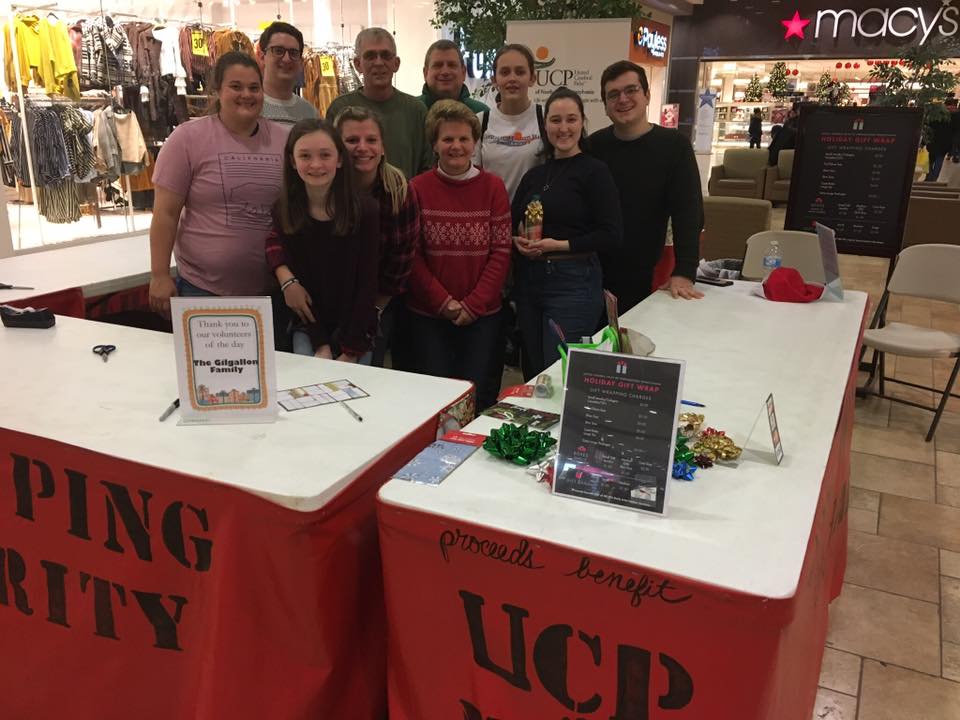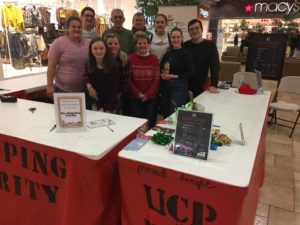 Thank you to the 200 community volunteers who came out to support our 38th Annual Holiday Gift Wrapping in the Viewmont Mall. With your help, we raised over $12,000! All donations benefit our Early Intervention program.
Thank you to the following volunteer groups who helped make this event possible: Bank of America, The Society of Irish Women, Holy Reedemer High School Girls Basketball Team, Alpha Iota Society, Hickory Street Scouts, Girl Scout Group #50060, Girl Scout Troop #50030, Grove Street Teachers, Hickory Street Presbyterian Church, Kiwanis Club of Scranton, Lackawanna College, Abington Heights Civic League, MidValley Leo Club, Prudential Retirement, Riverside Junior/Senior High School German and Spanish Clubs, Volunteers in Paupack, Scranton High School PennServe, West Scranton High School Basketball Cheerleaders, The Dime Bank, Hardford First Congregational UCC, Peoples Security Bank, and Equines For Freedom
Also special thanks to the Gilgallon, Davis, Walline, Ralston-Nenish, Piccini, Gable, Salmon, Dominick, Mecca, Sweppenhiser, Barkley, Farr, Burkhouse, Volk, Jones, Smith, Ola, Martin families.
Additionally, we would like to thank the Viewmont Mall for hosting us for our 38th year!
Read More>>