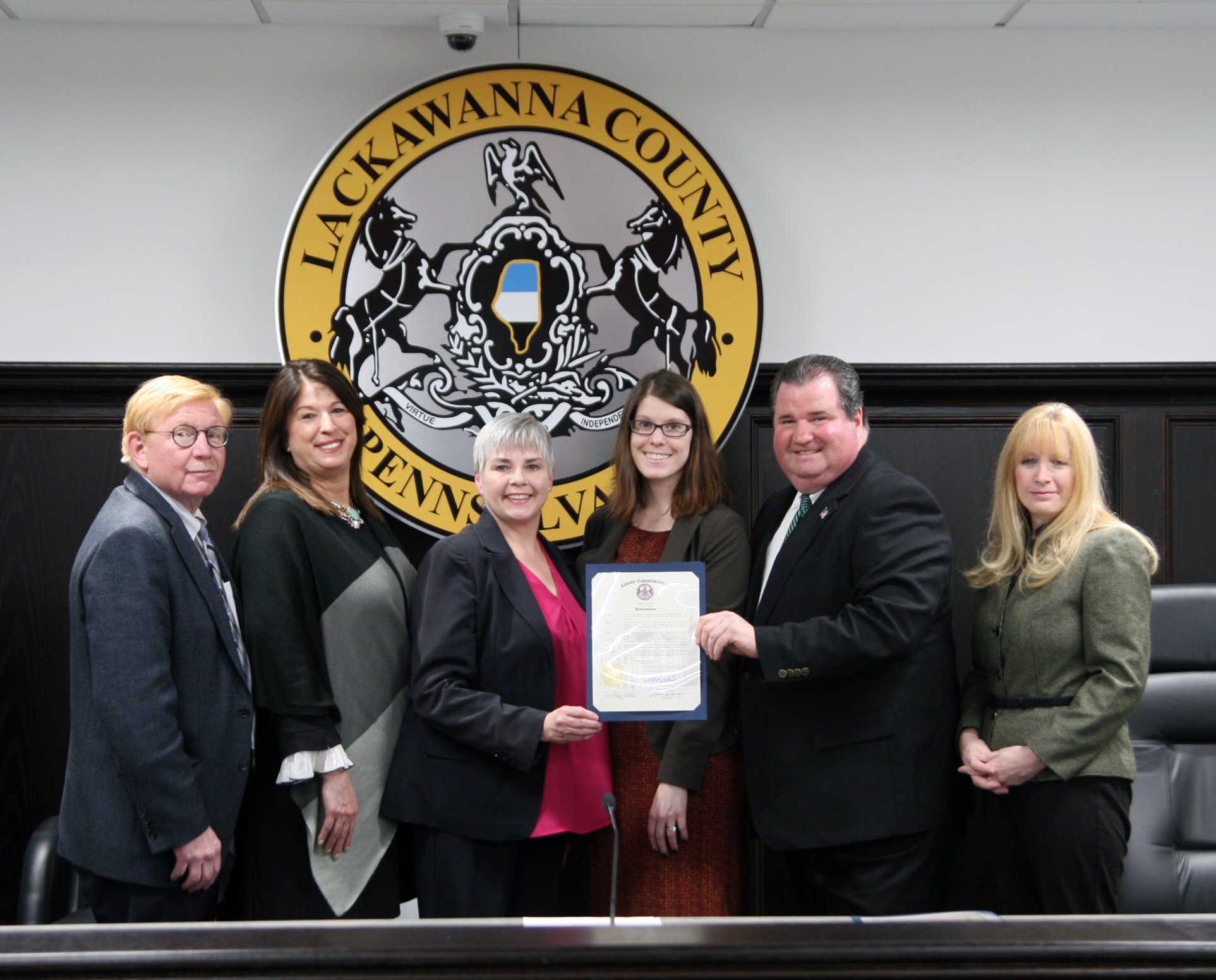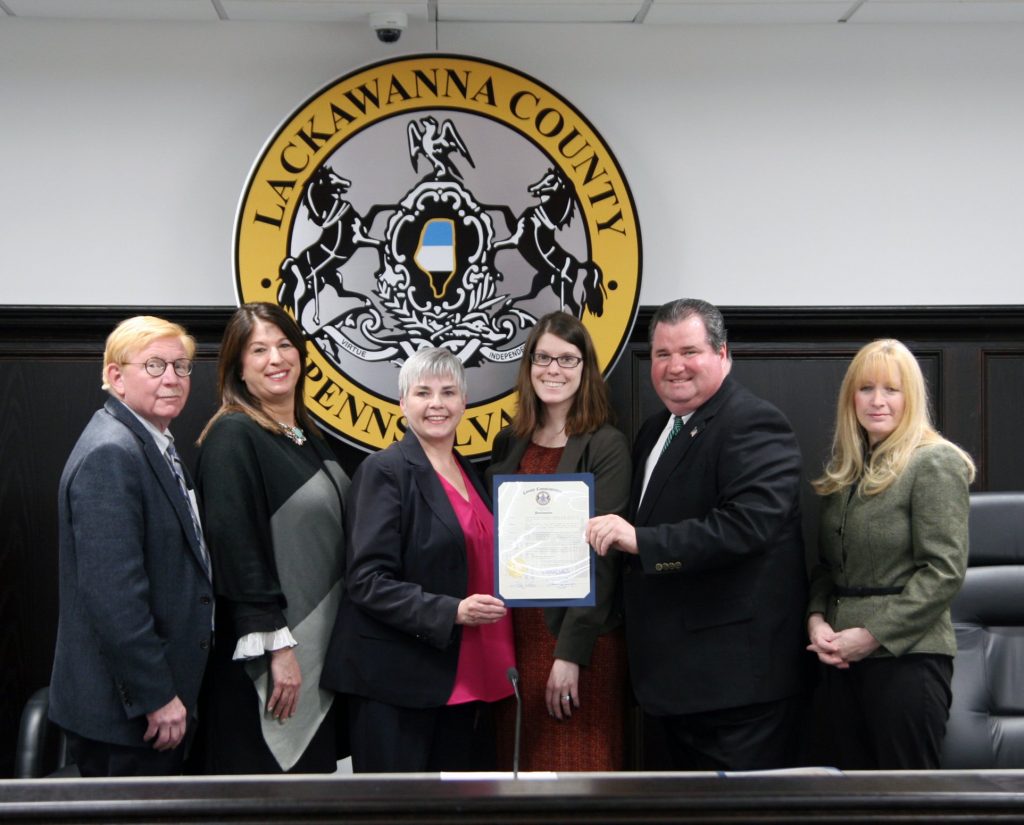 United Cerebral Palsy of Northeastern Pennsylvania was presented with a proclamation from the Lackawanna County Commissioners on Wednesday, March 6, 2019 at the Commissioners' meeting. The proclamation announces March as being Cerebral Palsy Awareness Month in Lackawanna County.
Commissioner Patrick M. O'Malley called Sarah Drob, CEO of UCP of NEPA, to speak about UCP and Cerebral Palsy Awareness Month. Drob explained a brief history and services offered at the organization. "From the original starts of looking for opportunities for young adults with Cerebral Palsy, and as times have changed, services have been made available and funding for those services has happened, we've grown into the organization we are today." Drob noted the 66-year old organization provides many services including residential, adult day program, early intervention, and advocacy for individuals with intellectual and physical disabilities. Additionally, UCP of NEPA serves as the conduit to the Assistive Technology Resource Center, serving a six-county area and all ages.
Commissioner O'Malley also called attention to March 25. "UCP of NEPA is asking local communities to GO GREEN on March 25, 2019 to honor the 17 million individuals with Cerebral Palsy and their families." The Commissioner noted a personal friend with Cerebral Palsy who recently passed away and how they lived a full life in the community, working and raising a family.
Drob agreed, saying, "Well, I think that's the reality. That is part of what we look to do. People with disabilities are people. They want to live their lives in the community. We are fortunate enough to help support them in doing that and being part of our community."
Pictured L to R: Commissioner Jerry Notarianni, Barbara Partyka, UCP Board President; Sarah Drob, UCP CEO; Rae Baldino, UCP Director of Communications & Development; Commissioner Patrick M. O'Malley, and Commissioner Laureen A. Cummings
Read More>>