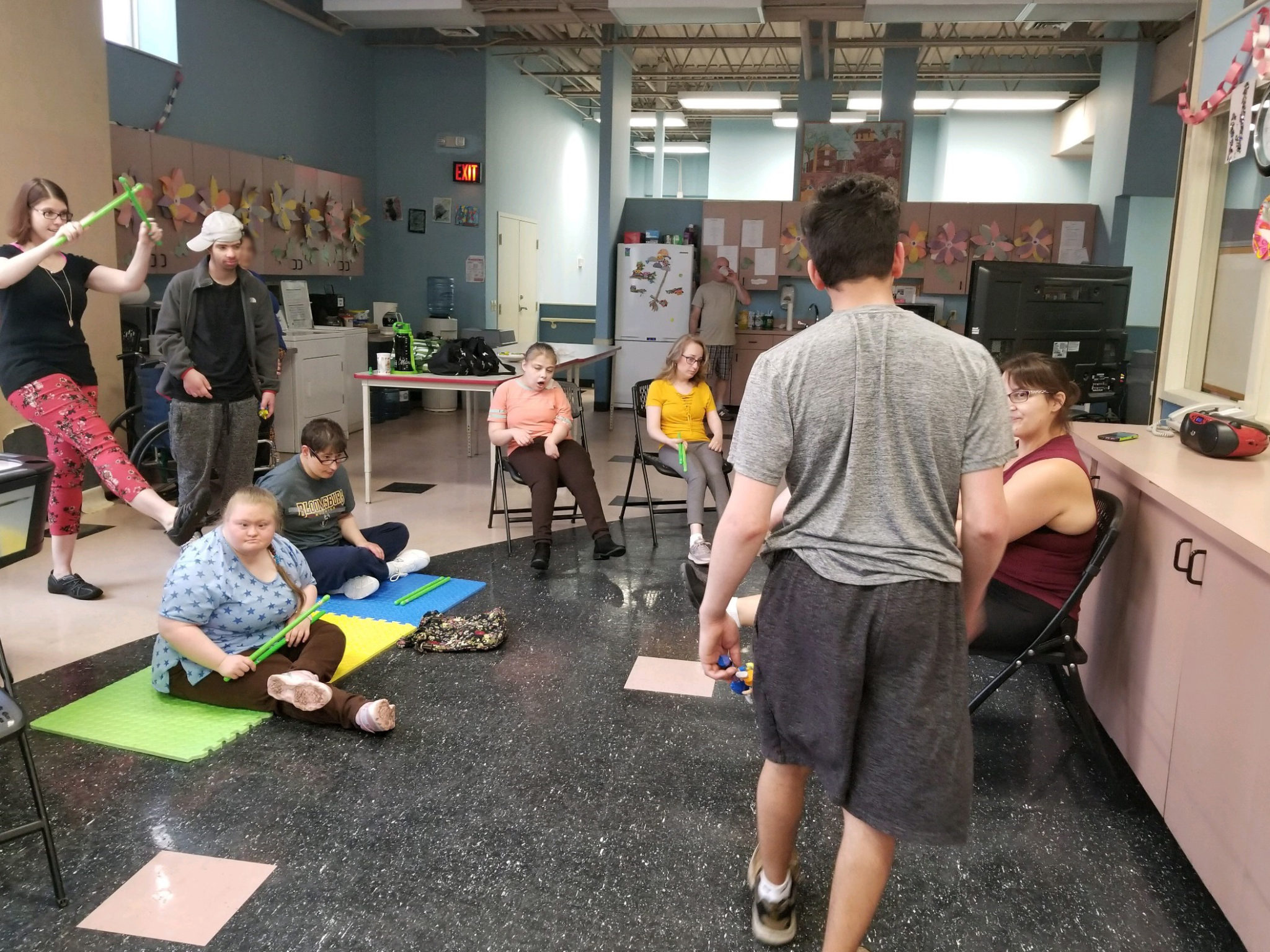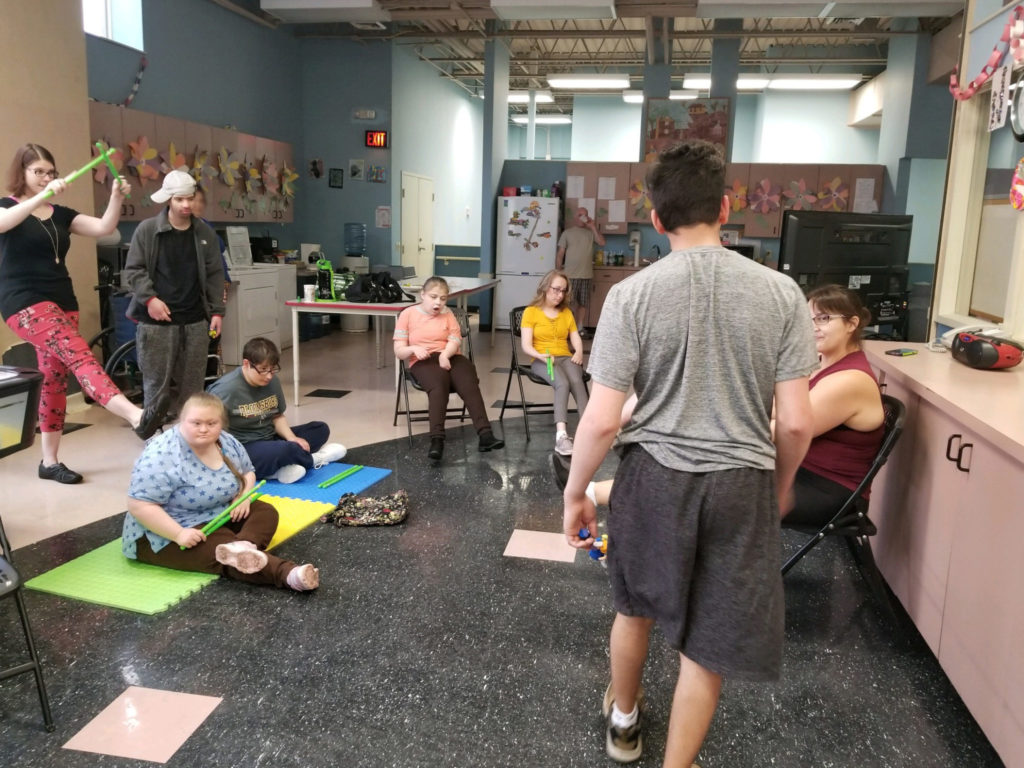 UCP of NEPA started of Wednesday, May 29, with a bang– literally.  Our Adult Day Training Program had a special guest, POUND® Pro Instructor Mandy Bair, who help a light exercise workshop to celebrate National Senior Health and Fitness Day.
Participants joined Bair, along with several UCP staff members, in exercising through pounding and banging drum sticks to the beat of upbeat music.
According to their website, "POUND® is the world's first cardio jam session inspired by the infectious, energizing and sweat-dripping fun of playing the drums." POUND® has been featured on Good Morning America, The View and many other day television shows as well as in print in publications including The New York Times and Glamour Magazine.
Sarah Petrini, UCP Director of Adult Services, said it was a great day. "I think everyone really enjoyed themselves and using the drum sticks to exercise," says Petrini.
UCP of NEPA's Adult Day Training Program is center-based providing the foundation for those adults with developmental disabilities achieve a greater level of personal independence and involvement in their home and community. The program also provides a community component, giving consumers the supports they need to participate in activities outside the center.
To learn more, visit our website at https://ucpnepa.org/our-services/adult-services/