UCP of NEPA is expanding their Free Special Phone Program (formerly known as TDDP— Telecommunications Device Distribution Program) to include free specialized mobile equipment to eligible Pennsylvanians with disabilities.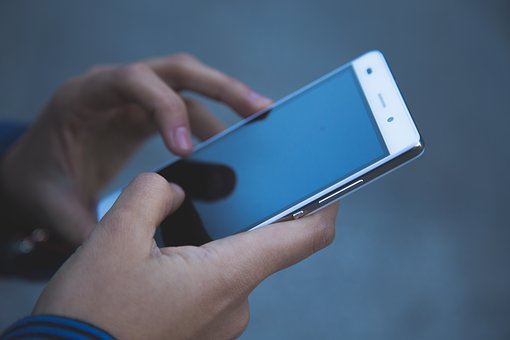 Previously, the Free Special Phone Program was able to support individuals with disabilities who need assistance with landline phone access. The Assistive Technology Resource Center (ATRC) program has evolved to meet the needs of its consumers now offering support for traditional and mobile device access.
Heather Taber, Assistive Technology Specialist at UCP of NEPA, is excited the program is expanding. "Up until recently, we could only offer landline phone options. Now, we can offer smartphones or tablets to those who are eligible for the program. It's exciting," says Taber.
To be eligible for the state funded Free Special Phone Program an individual must:
be a Pennsylvania resident with a disability or disabilities that prevent you from making and/or receiving phone calls independently.
be six years of age or older.
have individual gross income of 200% of the federal poverty level or less (low income).
have current landline or mobile telephone service.
have the ability to learn how to use the requested device(s).
Sarah Drob, CEO of UCP of NEPA, hopes the program expansion will help the local community. "For someone who is having trouble using any type of phone, there may now be a phone with special features that can help them," says Drob. "We are hopeful the community will take advantage of this great addition to our services at the ATRC."
To fill out an application or see if you qualify for the Free Special Phone Program, contact the ATRC at UCP of NEPA at 1-877-UCP-TECH or atrc@ucpnepa.org. TTY users, please call (570)347-3117.
The Free Special Phone Program is implemented by TechOWL, a program of the Institute on Disabilities at Temple University, in conjunction with the PA Office of Vocational Rehabilitation (OVR) and the PA Public Utility Commission (PUC).
UCP of NEPA is proud to partner with TechOWL and bring our local community assistive technology resources. TechOWL is part of Pennsylvania's Assistive Technology Act Program; one of 56 programs in the nation.
UCP of NEPA's mission is to provide opportunities and resources to individuals with disabilities as they build and lead their lives in the community. We provide advocacy, home and community supports, and education in eight counties throughout Northeastern Pennsylvania. Learn more at www.ucpnepa.org.